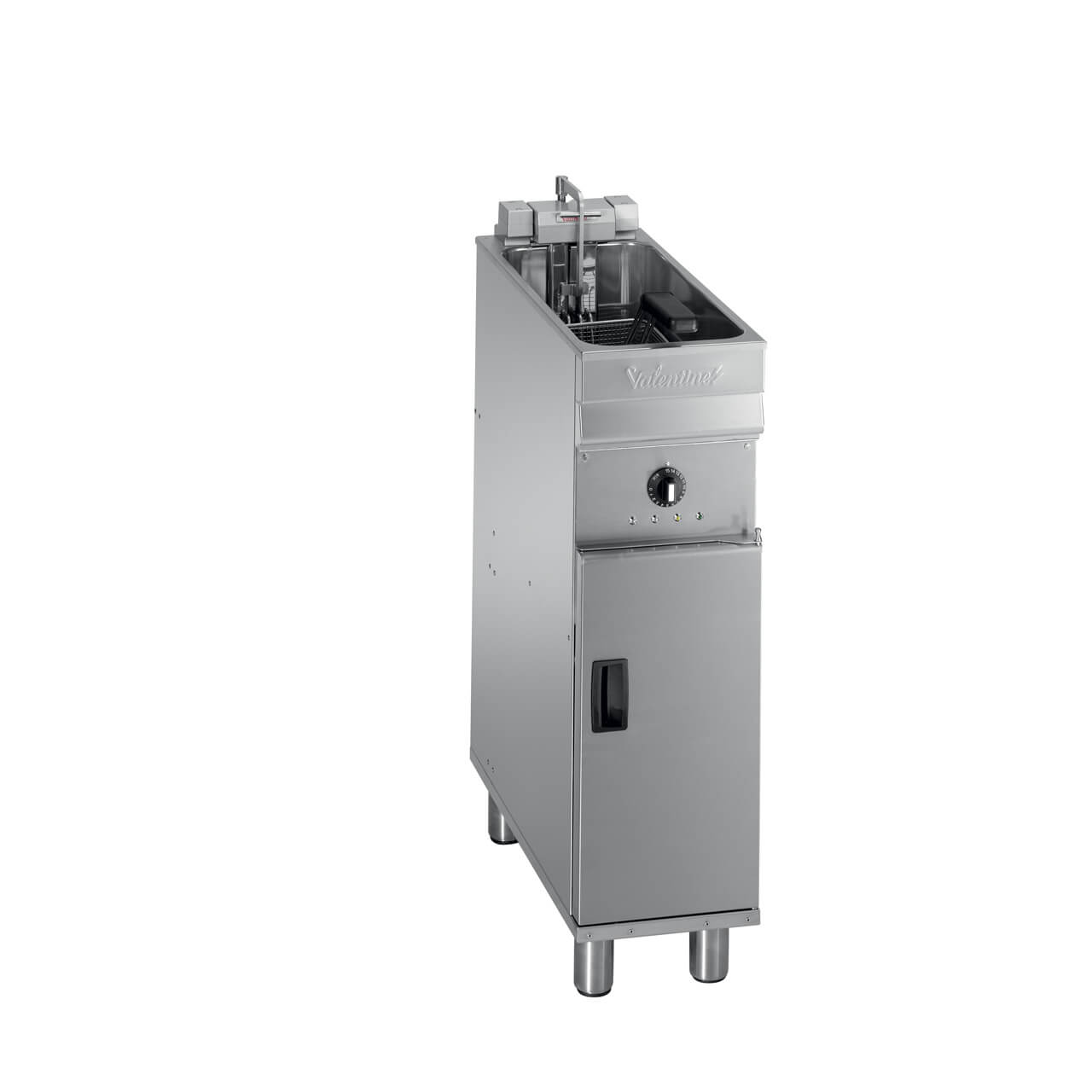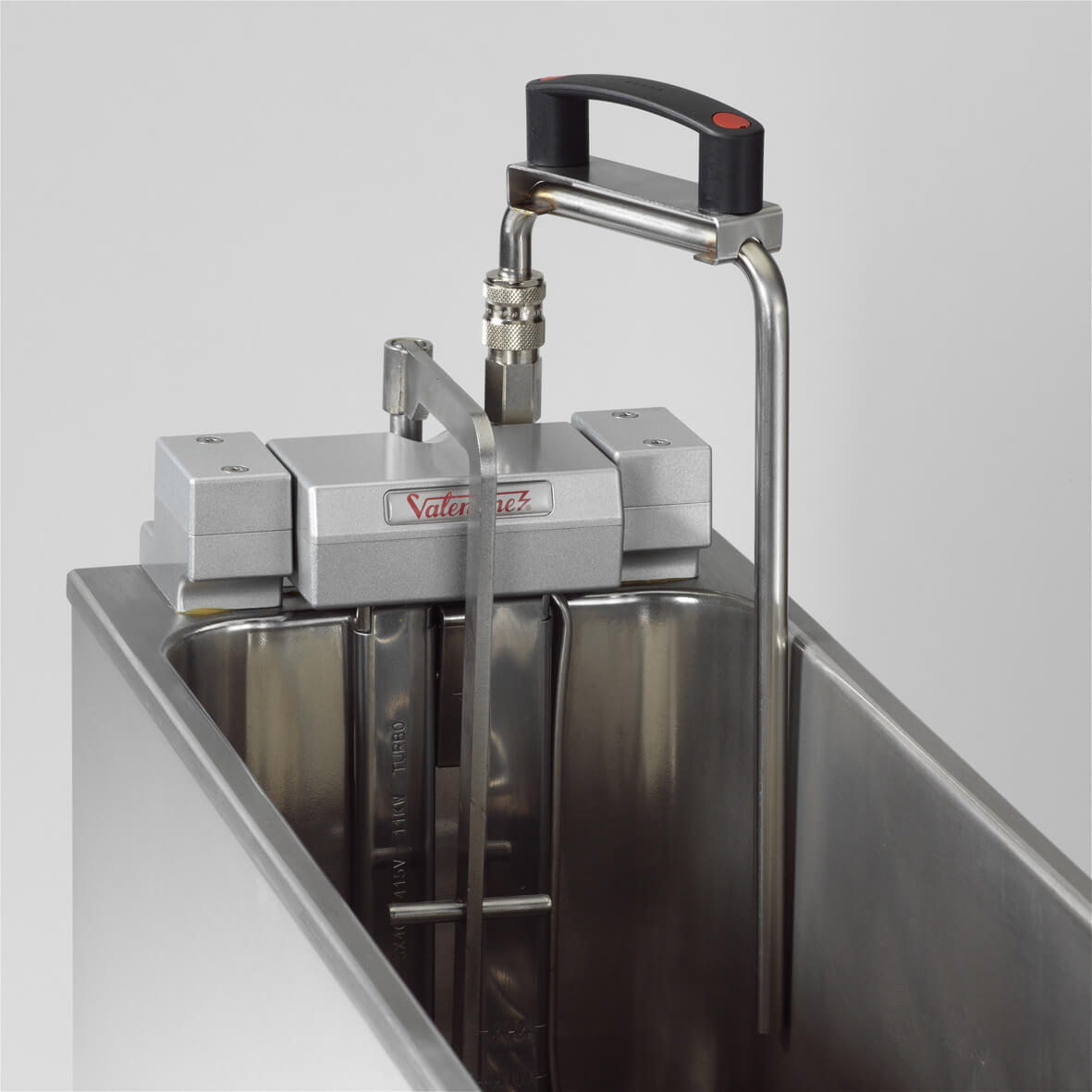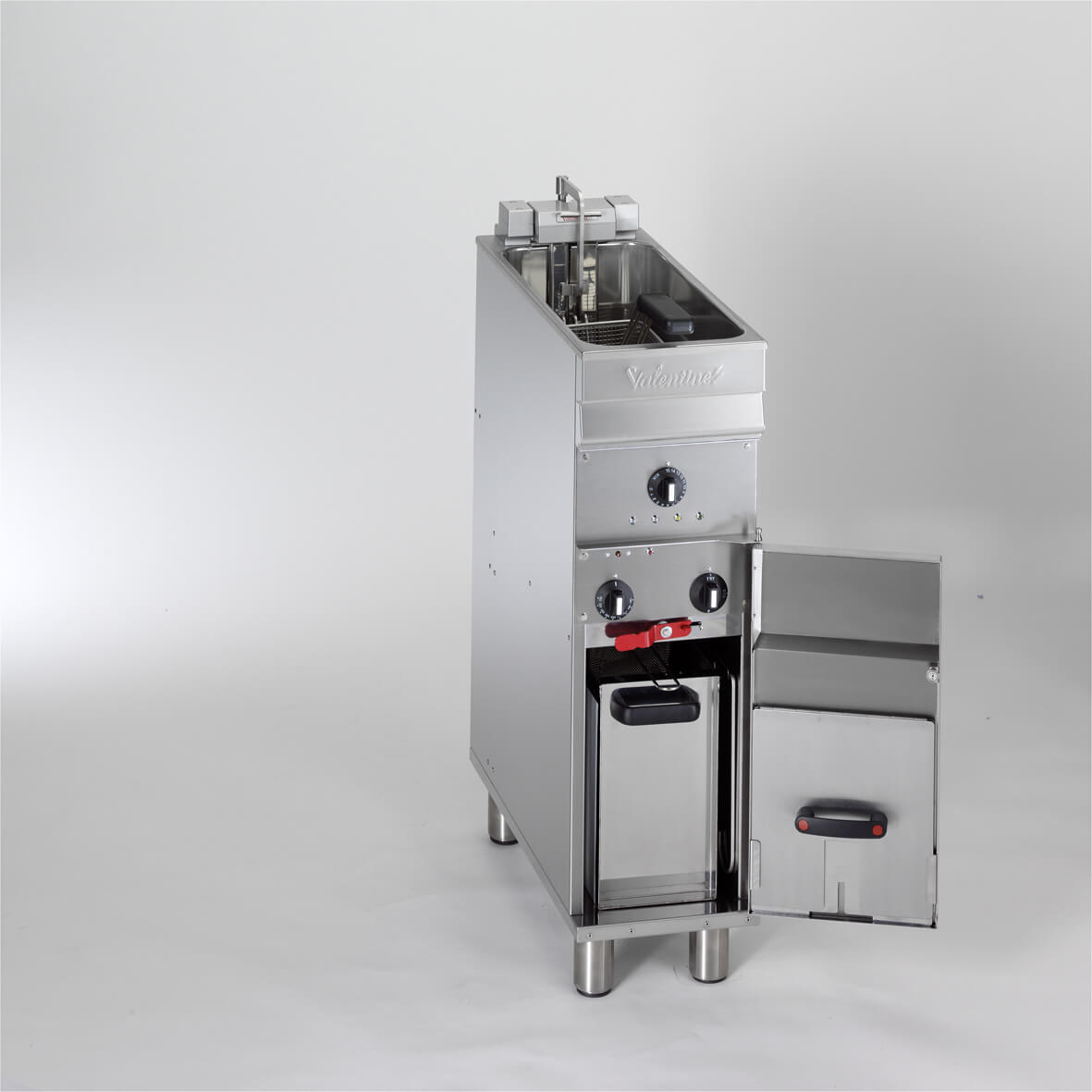 Fryers
EVO 250 / EVO 250 Turbo
Technical data
Tank: 9-10l.
Dimensions: 250x600xH850-900
Baskets: 285x202xH135
Net weight: 35kg
Voltage: 3N400V
Power: 7,2kw / 11kw turbo
Fuses: 10A / 16A turbo
Our quality in your professional kitchen for a perfect result!
Cold zone
Tank with frying waste collector under the heating element.
ECO function
For economical preheating and to melt grease (only one level of heating element works)
Dialogue System
Maximum efficiency thanks to the heating element which keeps on heating when the basket is immersed in oil
Energy saving
Maximum insulation for 100% efficiency, for maximum heat and no energy loss.
Temperature
Temperature adjustment from 95 ° to 190 ° with the possibility of boiling water for cleaning.
Oil saving
Decreased oil capacity for total optimization.
Cleaning
Easy thanks to the rounded corners and its swivel heater.
Finishing and sealing
New design and IPX4
Turbo
Ideal for frozen French fries and food